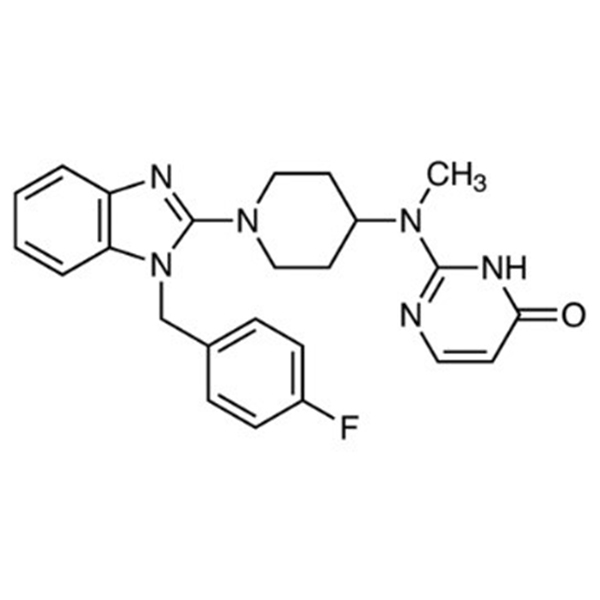 | | |
| --- | --- |
| Therapeutic Category: | Anti-Histamine |
| CAS Number: | 108612-45-9 |
| Molecular Formula: | |
| Molecular Weight: | 432.5 |
| PSD: | As per Customer Requirement |
| Development Status: | Commercial |
| Regulatory Support: | DMF Available |
Shodhana Laboratories Pvt Ltd is a leading manufacturer and supplier of Active Pharmaceutical Ingredients (APIs) & Intermediates through our manufacturing sites in Hyderabad and Vizag. Our API facilities have been inspected and approved by several global regulatory bodies including US FDA, Japan PMDA, KFDA, and meets the cGMP compliance standards. Adapting quickly to the ever-evolving demands, we have emerged as one of the fastest growing organization in the pharmaceutical industry across the India. To cater our customer high volume requirements, we are vertically integrated in our product supply chain and are being supported by our own subsidiary units for the early or back stage intermediates. It gives us an edge on more competitive in terms of quality, price and reliability. This makes us an independent i.e. not being dependent for the major raw materials.
We have dedicated each of our manufacturing facilities to our APIs & Intermediates – reinforced by a well-equipped, centralized Research & Development laboratory.
Our R&D which works extensively on delivering new products and as a company, we have built strong expertise in new product development.